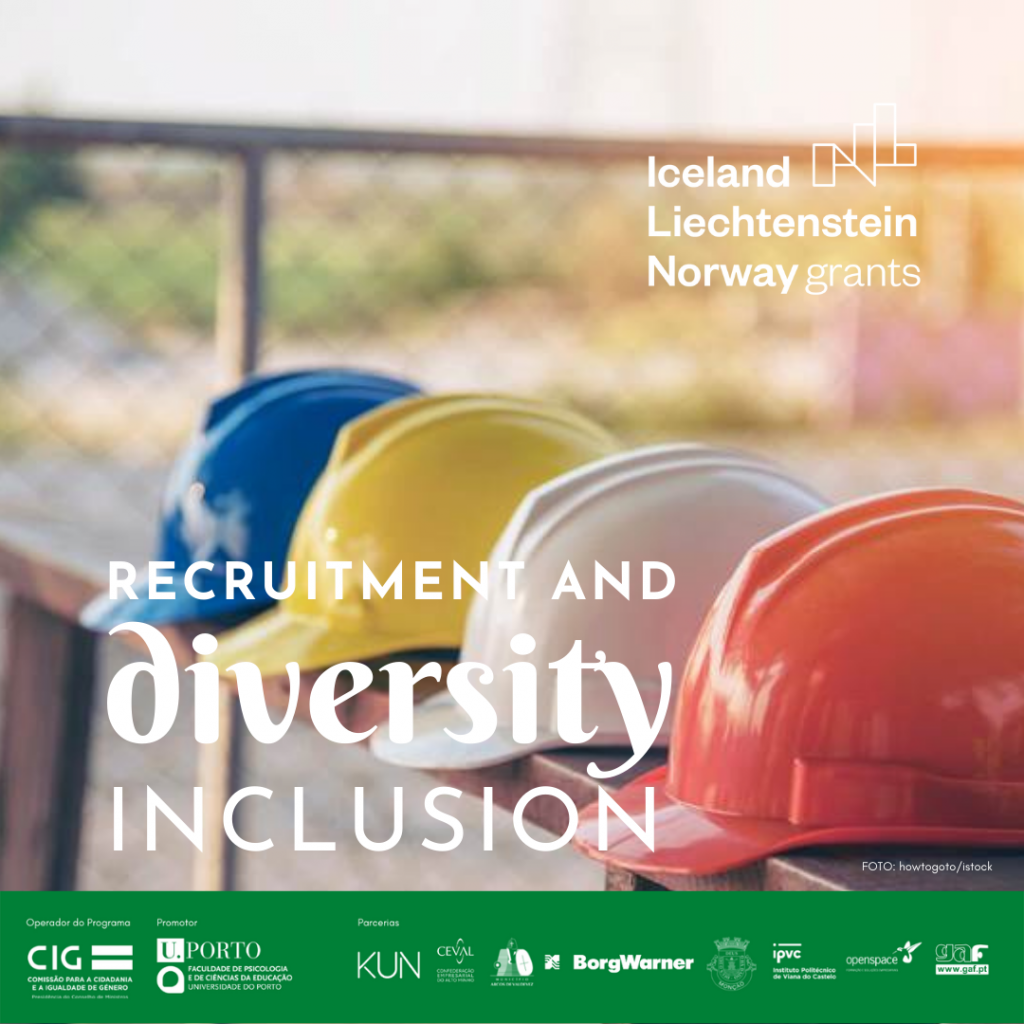 September sounds like a fresh start, a renewal. If this is the time to strengthen your team, consider rethinking your recruitment strategies, adopting a more inclusive approach and promoting diversity in your organisation.
As a result of globalisation, interactions between people of different cultures, beliefs, identities and backgrounds are increasing and they become part of a world economy where competitiveness can emerge from any corner of the planet (Mazur, 2010).
We are witnessing, therefore, the diversification of the consumers' profiles, but also of the workforce, in general. However, the recognition and appreciation of this diversity in organisations and in society does not seem to keep up with this process of change (Mendonça et al., 2019).

Integrating people from multiple cultures, ethnic origins, ages, genders, sexual orientations, nationalities, socioeconomic background and abilities in organisations can be enriching and enhance creativity and openness to change, which, in itself, will certainly be a competitiveness factor. However, a deep understanding and appreciation for the differences between individuals is necessary for an effective adoption of diversity inclusion policies and practices capable of ensuring that each person is treated with dignity. And, furthermore, that this attitude is shared not only by the organisation's staff, but also disseminated among customers, suppliers and partners.
The recruitment and selection processes may be an opportunity to open doors to diversity, as they allow finding professionals with different experiences to consolidate work teams. Investing in blind recruitment techniques, to avoid the effect of prejudices based on someone's appearance or physical condition; using objective methodologies to assess the skills you are looking for in people who apply; and creating an organisational culture of respect for diversity to enable the full integration of the new employees are examples of what companies can do to become more diverse and inclusive.

Aiming to help companies to measure and address inequalities in work contexts, the bridGEs project offers specialised technical support to organisations in Alto Minho that implement or intend to implement measures promoting equality and inclusion.

Promoted by the Faculty of Psychology and Education Sciences of the University of Porto and operated by the Commission for Citizenship and Gender Equality, BridGEs – Alto Minho Companies for Gender Equality is a project of Work-Life Balance and Gender Equality Programme of the European Economic Area Financial Mechanism – EEA Grants.